If you are thinking about moving your business telephone service to the cloud, there are some major differences between providers you need to know. While switching to digital phone service (or Voice over Internet Protocol – VoIP) you still need to be aware of details like how many users you need to support, what features you will need, and what equipment you will be using.
But first, take a step back and assess what type of cloud phone provider you want to use. If you find yourself asking "aren't all VoIP vendors the same?" You might be surprised to hear the answer is a resounding NO. Here's why. There are three very different types of VoIP providers and understanding the differences between them is critical in determining whether you have a good or bad experience. Let's take a look at the differences:
"DIY" Mass Market Vendors
These kinds of cloud phone vendors are only interested in selling you as much hardware as they can to as many businesses as they can. These dealers are not interested in the quality of service — especially after making the sale. If you need assistance setting-up custom features or troubleshooting equipment, don't count on it. You are more likely to be pointed to the user manual. Think of these vendors like a DIY home project you may have attempted only to have to call in a professional and ultimately spend more than you planned.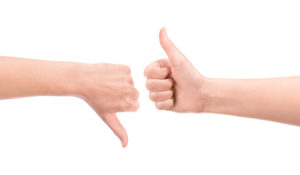 Carrier Service Providers
Basically, carrier service providers are traditional phone companies. Because of their business model, they generally allot the majority of their resources to sales and skimp on service. You may not realize that the main focus of theirs is selling long distance minutes while supporting their conventional phone service lines. So, why do carrier service providers sell cloud-based systems at all? The short answer is: because they can. These telecommunication providers have notable brand recognition by virtue of their having been around for a long time. While selling VoIP systems is profitable, it's not their priority. Sadly, it's usually after signing a long-term contract that companies discover service after the sale is not included.
Solutions Providers
Solutions Providers are cloud-based phone service specialists and have extensive, proven experience in both helping businesses choose the optimal system for their current and future needs, and equally as important, providing world-class support and service long after setup. Solutions Providers are invested in supporting customers long-term. As their customer needs change and they grow, a Solutions Provider can hello businesses update their communications technology.
The Bottom Line
Carolina Digital Phone is proud to be one of the country's most established Cloud-Based Telephone Solutions Providers. Since launching in 2000, we've helped numerous businesses, educational institutions, and government organizations reap the rewards of an innovative, feature-rich, and cost-saving digital phone system — and our in-house team of experts is ready to help 24/7/365. Simply put, we don't sell VoIP phone systems. We build lasting and value-added relationships that withstand the most important test of all: the test of TIME.
Learn more by contacting us today. Call today (336) 544-4000. Your consultation with us is free, and after one conversation we're confident you'll clearly understand why businesses choose, trust, and recommend us as their VoIP phone system partner.